A New option for Basketball Marketing or Corporate Gifts

Perfect for Basketball Autographs for special events and then used as a money box or displayed in a corporate office trophy shelf.  But also can be used as a Basketball Gift Pack where a number of items like a basketball singlet or tshirt can comfortably fit.    And it's uses don't stop there.
There are so many uses.   Imagine:
Receiving your guest tickets to the Basketball contained in the Basketball Gift Pack!
Arriving at a Basketball dinner and seeing the Autograph Basketball in the middle as a table centre piece instead of flowers.  And then the MC says open the Basketball as there is a mystery table prize.
It can be used for retail point of sale or hang in retail windows.
It can be used a charity fund raiser in many ways.
That's just a few of the many ideas for use of this premium Basketball promotional product.  It's a premium product that can actually raise more money than it costs for clubs and charity fund raising.  In terms of the Basketball design:
It's a terrific quality design with premium plastic materials.
Textured orange basketball look with precise lines and depth.
Has a bank slot to serve as a money box.
It is approximately 170mm in diameter and comes is 2 halves so can be a Basketball Gift Pack.
It is quite light in weight at around 300gms.  A robust design.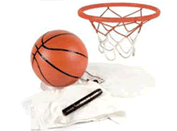 The Autograph Basketball has a fantastic orange finish featuring realistic lines and texture that make it look just like a smaller basketball.
Perfect for the bookshelf or the trophy cabinet as the best souvenirs from a game day or promotional event.   It can be used as a table centre piece for the Basketball function or fill with items to create a Basketball Gift Pack.   Basketball Teams, junior and senior, can sign the ball and give to the coach as a gift pack and sincere memory of a great year!