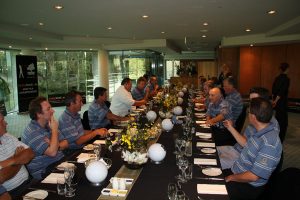 For the ultimate sports dining make sure your next function has the Autograph Ball on the table.  The Autograph Ball works perfectly to help theme the formal dining tables at the biggest sports functions or a kids party on the home kitchen table.   These sports table decorations are just another great initiative of the use of the Autograph Ball.  The Autograph Golf Ball looks like a Golf Ball and is perfect to help theme a Golf dinner or a Golf kids party. Similarly the Tennis Ball and the Basketball will look right at home as the table centre piece at their sports functions.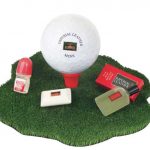 And if you are having a general sports dining function, then why not get a few of the different Sports Balls.  Over the years we've helped with many ideas on how to arrange the Sports Balls as table decorations.  From simply placing the ball with a logo on one of our quality stands, to gold and silver plated balls, to having balls hang from threads, and golf balls on big tees with greens and even clear balls lit up with LED lights.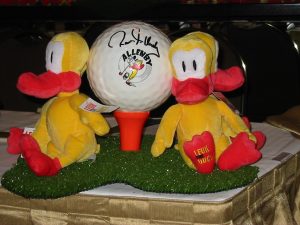 These sports balls look like the sports they represent and instantly people know the function theme.  The table decorations can assist that function theme to help make people feel closer to the aim of the function.  And incredibly the table decorations can actually help extend that aim as people could take the balls home. The balls are the perfect size for the centre of sports functions dining tables.
As another option the Autograph Balls have been used to raise money for charity and clubs where signed balls are silently bid on by the people at each table.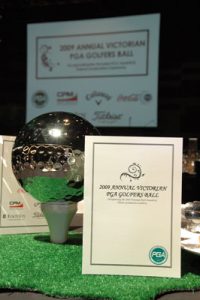 WOW … lightbulb moment for Charities and Club Fundraisers.  Yes, move over tired old flower centre pieces,  the Autograph Balls can make more funds for the charity orsports club, than they cost the function organisers.
We look forward to helping you with Sports Table Decorations for your next Sports function.