Over the years we've been approached to assist with clients special projects. We are engaged to help with ideas and ways to achieve the required outcomes.
A couple of the Special Projects are listed below
Wilson Golf Point of Sale Display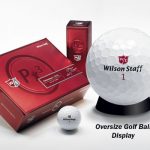 The brief was to produce a plastic Wilson Jumbo Ball for a new Wilson golf ball design. The balls was to be used for POS Display in Australia, Japan, Europe and North America.
This project required a new tool to replicate the new Wilson Ball perfectly. And 3D models were presented in the process.
A very successful result was achieved.
Australian Footy Show Channel 9 Keno Promotion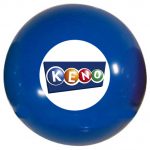 Keno balls commissioned for use in a Footy Show competition promotion where contestants selected from Keno Balls and opened up to see prize.  These balls were smooth balls and required a smooth finish on the outside of the tool. The balls were a number of colours and had numbers on them like Keno Lotto Balls.
They appeared on the Channel 9 Footy Show (Rugby) and were used over a number of weeks where contestants stepped up and chose a ball and opened to see the prize. Again a very satisfying result was achieved.
Christmas Golf Ball Decorations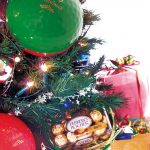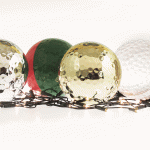 Christmas Joy for all. Coloured, Clear and Silver and Gold plated large plastic golf balls.  Perfect for Christmas decoration in gold retailers or golf clubs and pro shops.
The Silver and Gold plated plastic golf balls were so shiny you could see reflections in them.  The Clear Large Golf Balls were perfect for seeing the gifts inside.   If you require Golf Function decoration do ask as we sometimes have stock of some of the various types of balls.  And they look great!
Golf Dinner Decorations for Charity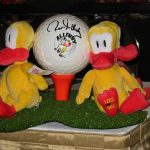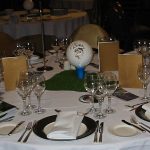 Challenge Cancer Network, Robert Allenby Charity Golf Day.
Approximately 100 Signature Golf Balls signed by Robert and used as dining table decorations with Leuk the Duck at Crown Casino's Palladium Ballroom Gala Dinner.  The plastic balls on plastic tees wee placed in the middle of Crowns 10 seat dining tables.
As well as a fun golf decoration theme, the plastic golf balls helped raise funds with the people on each table silently bid on the Autographed Golf Ball on the table.
We look forward to hearing from you and any help needed with any special ideas or projects.